I am extremely late with this post, but I am back from my first anniversary vacation and I am ready once again to join the Destination Disney blog hop over at Heidi's Reviews and Reflections! This past week Heidi and her friends discussed their top 9 favorite Disney characters!
I love character experiences at Disney Theme Parks. I am going to write more about the training characters have to go through in an upcoming "What's the Point" so be on the lookout! But without further ado, here is my list of the top 9 favorite Disney characters:
9. Ariel
Yes, she is sassy. Yes, she is a bit of a spoiled brat. But she also knows what she wants and she goes for it. In the theme parks, Ariel is a bit of a hard character to meet. Ariel before or after transformation? I personally loved meeting Ariel at Askerhaus in Norway. She spent a lot of time with us and even helped us film a video for a family friend!

Tom and I with Ariel at Askerhaus, Epcot

I have to admit, when I was a child Eeyore was my favorite character. My mom always tells the story that my nursery had wooden Winnie the Pooh characters on the walls. Whenever she'd come in to check on me in the morning, I had taken down Eeyore and had him sleeping next to me! Eeyore is always "down in the dumps" and gloomy, but he couldn't be more friendly! I love meeting Eeyore and I always stop and say hello when I see him in the parks. If he could talk, I'm sure he'd say, "Thanks for noticing me!"
My cousins Mary & Anna with Eeyore at the Crystal Palace, Magic Kingdom.
7. Aladdin
As a young girl I always had a crush on the Aladdin face character. I think when the movie came out I was just starting to notice boys. I also met Scott Wengler – who voiced Aladdin – in MGM Studios that year. Scott played DJ Tanner's boyfriend on Full House and I always wanted to be DJ Tanner! But I digress. I love meeting Aladdin in Adventureland. He is always willing to pose with the ladies and he is a ton of fun to meet!
Aladdin with the lovely ladies of Kappa Delta Pi (St. John's University) in Adventureland, Magic Kingdom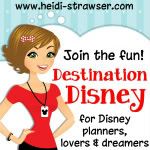 6. Mulan
Mulan doesn't get as much love as some of the bigger-name princesses (Cinderella, Snow White, etc.) but I think she deserves it. Instead of sitting around and waiting for her prince to come, she went out and fought for her family. She is one tough cookie! Mulan is a Disney character that I will show my future daughters (hopefully) as a role model! In the Disney Parks, Mulan is very difficult to find. However, I ran into her one day near the entrance of Disney's Hollywood Studios. She was very impressed that I knew who she was! (Poor Mulan!)
(Mulan is apparently camera shy. Or I cannot locate a picture with Mulan for the life of me!)
5. Goofy
Oh Goofy! Who doesn't love a good natured laugh at Goofy's expense? Goofy is always so much fun at Disney Parks. One particular night, while dining at the Liberty Tree Tavern (before they took the character meal away) with a few girl friends, Goofy took me by the hand into the center of the restaurant and proposed to me. Why me? I have no idea! But he certainly did make me blush!
Me and the Goof at Camp Minnie-Mickey, Disney's Animal Kingdom Park
4. Jiminy Cricket
I love Jiminy and his message. "Always let your conscience be your guide," is one of my favorite lines and I try to live my life by that motto! Because Pinocchio is an older movie, Jiminy Cricket is one of the harder characters to find in Disney Parks.

However,

Jiminy often can be found on Main Street by Tony's Town Square restaurant and at Rafiki's Planet Watch in Disney's Animal Kingdom park. On one particularly rainy day, I brought my Disney golf umbrella to the park. Jiminy, who travels via flying umbrella, was very excited to see this and started playing with it. It's the little things that mean so much!
Tom and I with Jiminy and Pinocchio in front of Tony's Town Square, Magic Kingdom
3.Donald
Who doesn't love a duck with an attitude? For some reason Donald is hard to find at Walt Disney World. However, of late he has been appearing in Frontierland and that's where my husband and I found him on our honeymoon. This meet and greet was particularly notable. Donald is my husband's favorite character and on this day he was wearing his Donald Duck "Chicks dig me" tee shirt. When we got up to the front of the line Donald freaked out! He took him by his hand and walked him up and down the line, pointing out his tee shirt to everyone waiting in line. He took some kid's hat and Mickey Mouse pen and threw it to the ground. Then when we were done, he kept waving to my husband from across the street! It was so funny and so memorable!
Tom and I with Donald in Mexican Pavilion, Epcot
Donald loving Tom's "Chicks Dig Me" Shirt, Frontierland, Magic Kingdom
Donald and Tom - BFFs, Frontierland, Magic Kingdom
2. Belle
Oh Belle! You will always be my favorite Disney Princess! I love you because you want adventure in the great wide somewhere. You want it more than you can tell. And for once it might be grand to have someone understand you want so much more than they've got planned for you. I get it. I also love that Belle takes care of her father first and foremost. And finally, I love that she is a bit of a book nerd… which brings me to my favorite character experience with Belle at Walt Disney World. I was with my friends (the beautiful Runde sisters) in Epcot one day during the Flower and Garden festival and the lines were ridiculous. We decided that we wanted to meet Belle because she was our favorite. When we finally got up to her, we told her she was our favorite princess. She responded, "Oh how lovely! You ladies must love books!"
With the Runde sisters and Belle, France Pavilion, Epcot
1. Mickey Mouse
This post ends with a mouse. The BIG cheese. The leader of the club that's made for you and me.
I have always said that you never get too old to meet (or get excited to meet) Mickey. Personally, because Walt Disney put so much of himself in the character Mickey, meeting Mickey is like meeting Walt. There is something so jovial and happy about Mickey that you cannot help but smile.
A few years ago while I was working at Disney World a family friend (an adult) came to visit. He said to me that he could sit at the Epcot Character Spot all day just to see the kids who are meeting Mickey for the first time. I agree with that. I can watch the awe-inspired faces all day long!
One of my favorite things about Mickey is that he has a HUGE wardrobe! I love seeing all of Mickey's different outfits – it's like the Disney version of the Academy Awards! Who are you wearing today, Mickey?
Here are some of favorite Mickey shots!
With Mickey at Breakfast, Tusker House, Disney's Animal Kingdom
Mickey renewing our vows on our honeymoon, Magic Kingdom Meet & Greet
With Mickey at Christmas, Disney's Hollywood Studios
Thanks again for your patience with this post. Looking forward to Thursday and another edition of Destination Disney!